17 / 11 / 2023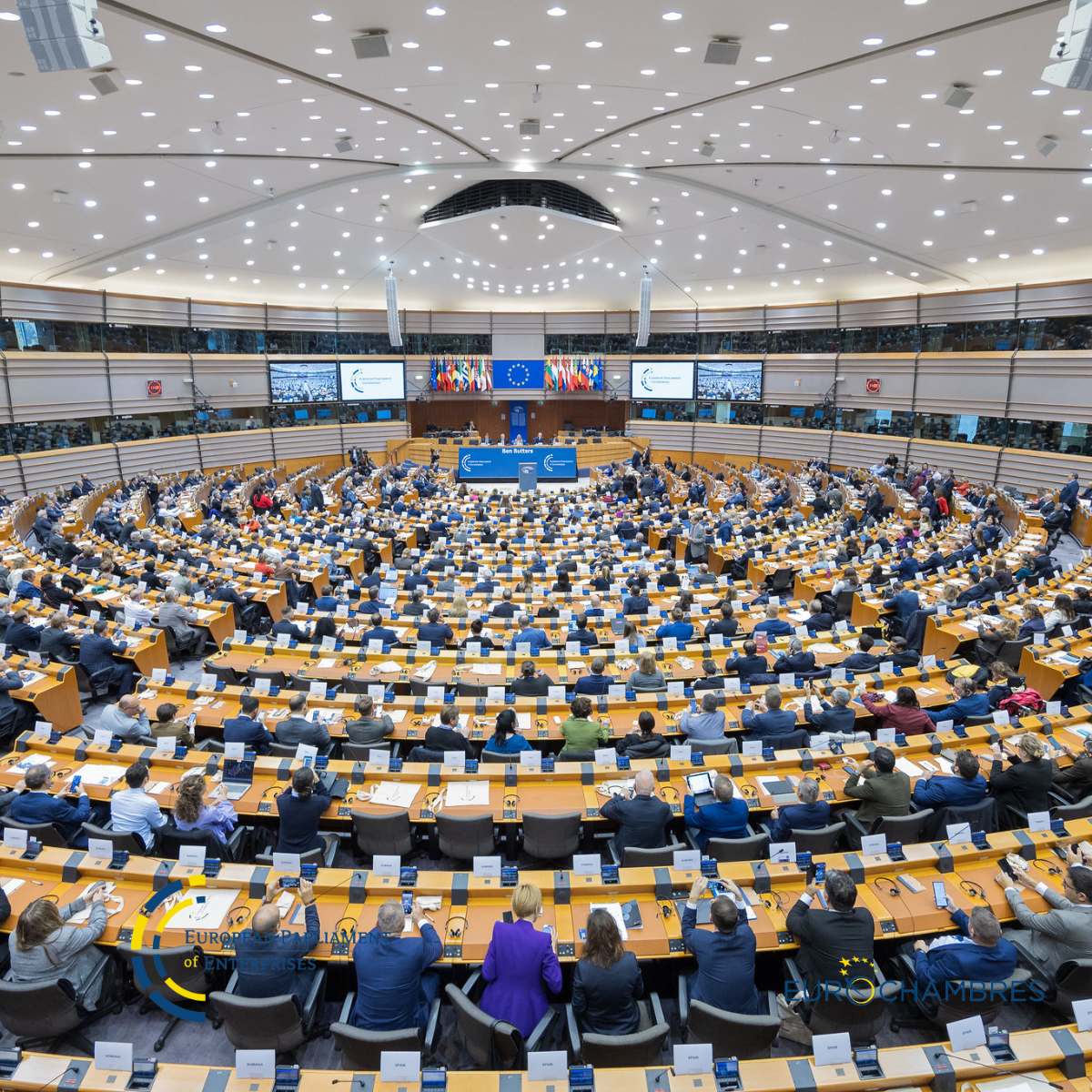 CEO Henning Fehrmann at the Forefront of Europe's Competitiveness in the European Parliament of Enterprises 2023
The European Parliament of Enterprises (EPE) 2023 marks a pivotal moment for business leaders across Europe. Held on November 14th in the European Parliament's hemicycle, this unique event, now in its 6th edition, gathered over 700 entrepreneurs to deliberate on key EU business topics. Organized in cooperation with the European Parliament, EPE mimics a parliamentary session, offering a dynamic platform for entrepreneurs and policymakers to interact directly.
2023's EPE was especially significant as it celebrates the 30th anniversary of the single market, focusing on energy, skills, and international trade. These topics resonate deeply with Europe's current challenges and aspirations, particularly in maintaining its competitive edge in a rapidly changing global landscape.
Enter Henning Fehrmann from FEHRMANN Tech Group, a participant with a mission. In a climate where Europe faces energy crises, skill shortages, and the need to thrive in international trade, Henning Fehrmann's role transcends mere participation. His engagement at EPE represents a commitment to advancing Europe's economic and competitive stance. As FEHRMANN's representative, the CEO is not just a voice in the crowd but a proponent of change and innovation. By addressing the three-pronged challenges of upskilling the workforce, finding sustainable energy solutions, and maximizing trade agreement benefits, he contributes to a discourse that could shape Europe's future economic policies.
The EPE 2023 was a beacon of participatory democracy in business, where the voices of leaders like CEO Fehrmann resonate with the potential to drive Europe from survival to success in these challenging times.
In conclusion, the participation of Fehrmann and other leaders at EPE 2023 was not just about discussions and debates, but about real impact and the tangible steps needed to keep Europe at the forefront of global economic competitiveness. The insights and decisions made here will undoubtedly influence the direction of EU policies and the future of businesses across the continent.
Are you interested in news from our company?
Please also have a look at the press section.