26 / 04 / 2021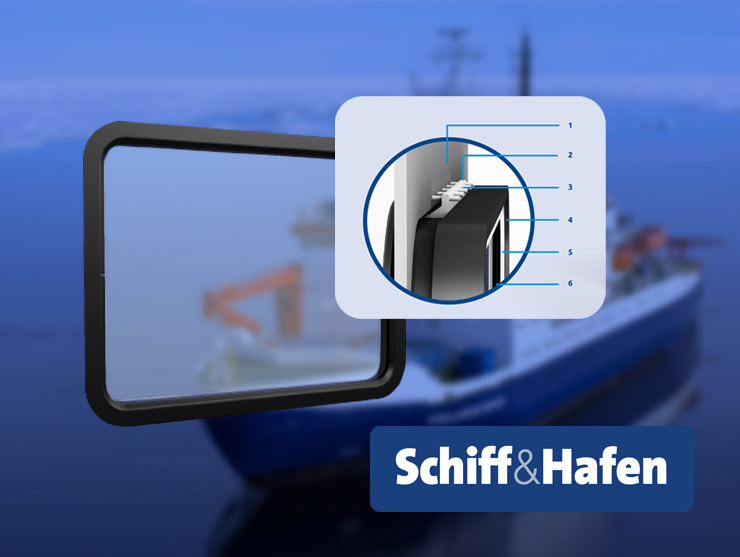 Ship&Harbour presents fff windows
The specialist for pressure-tight windows Fehrmann expands its product portfolio and now offers the proven fff ship windows also for other types of ships. Up to now the windows of the fff series have mainly been used on police boats, patrol vessels and DGzRS sea rescue cruisers. With an extremely high shock and vibration resistance the special windows meet the marine standards MIL-S-901D and MIL-STD-167-1A and thus increase safety for crew and cargo. The aluminum windows are also characterized by their low weight. The patented clamping system, which does not require screws or gluing, simplifies the installation of the windows and allows for a quick and flexible replacement. The low installation effort reduces the working hours and thus the installation costs compared to a welded frame of the same size by up to 80 percent. At the same time the risk of costs and delays damage to newly installed windows due to welding work goes down considerably. fff windows will not be used in a ship newbuilding until after the end of the hot work and will also be used flexibly according to the progress of the construction work. Other advantages of the fff clamping system include flexibility in construction and design. This allows a high degree of design freedom of frame and glass, slim window mullions allow maximum visibility and larger tolerances in wall cut-outs are acceptable. The windows can be installed with or without corner radius and do not offer any surface for corrosion due to the lack of screw connections.
You can see the german article here.
Are you interested in news from our company?
Please also have a look at the press section.